Growing up "Sabrina the teenage witch"( or "Sabrina vita da strega" as it's called in Italy) was one of my favourite shows. I've seen every episode, loved every movie and even had them all registered on VHS ( The Rome film was my absolute favourite). Growing up I wanted to be exactly like her, to have her life; her naivety but sense of ethics, her courage to be herself and be loved anyway by her peers, and – let's face it- to have the power to get exactly what she wanted.
And, although growing up I kind of stopped watching Italian tv and moved to watch shows that I could find online leaving Sabrina behind, she always had a special place in my heart ( her and Salem, which is and forever will be the subject of 99% of my reaction gifs).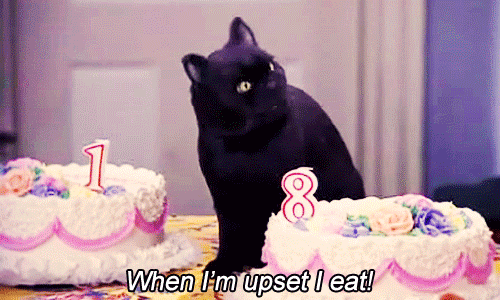 So, when I heard that Netflix was picking up Sabrina and giving her life again in the Archie horror version of the comic, I barricaded myself against all spoilers and I waited patiently for the 26th of October.
I had such high hopes for this project and for the Charmed reboot, but where for Charmed I wanted to see if they could recreate the same vibe the original Series had, With Sabrina I wanted to Know what the new story was about, how could they maintain her character even in an extremely chilling atmosphere that was so different from the comical, passive-aggressive, claw-manicuring humour of the original tv show. In few words: I simply couldn't wait to put my hands on the episodes and binge watch them all in one sitting.
I have to admit that I was a bit apprehensive, tho, as I'm not the spooky scary type; I can't even watch Riverdale because the general vibe gives me so much anxiety, and being Riverdale connected in the comics to Sabrina in some way I was scared that Netflix would do the same thing there…
And maybe they did, maybe my anxiety was just was eased by knowing – in big lines- what the characters and the story were going to be. I'm not sure what it was, but ten minutes into the first episode I was hooked.
Sabrina doesn't disappoint. It's a darker, gutsy, mischievous take but it's perfectly spiced with all the good thing that the classic tv show had. Sabrina is still the same caring, good-natured girl but she's also a witch and that makes so that her dark side does pull at her. I found this tv show more human, more relatable than the comic version and I think I would've done most of the things the same if I was in the character's place.
If the Sabrina I grow up with was the one I wanted to become, the one in the chilling adventures is the one I know I can be: a woman with the guts to stand up for what she believes is right and the courage to have it all, to own her power, her badassness and still maintain the soft side. A mama lioness to her friends, the people she cares about and the things she believes in. I think we should all be a little bit more like Sabrina Spellman, maybe a less gullible Sabrina but at the end, she's 16… ( and she does have pretty well mannered in corruption people whispering at her ear…)
All in all I have to say that, where the spotlight stealer in the original was Salem in this season was Sabrina's cousin, don't get me wrong, Salem did take the internet by storm even this time (that cat is the cutest!), but Ambrose was simply mesmeric, making male and female  and everyone in between hormones go completely nuts. His laid-back-but-ready shit-eating grin and blunt thoughts without filter are simply reinvigorating and, even if I felt the loss of that passive aggressive talking cat, I find Ambrose presence perfect to balance the Spellman family.
I loved the aunts, I loved Mrs Satan, I just think the casting was entirely spot on, the direction amazing, the writing mesmerizing and the picture just wow… I need an other  season yesterday!
What did you think of it? Did you watch it? I'm thinking about doing a rewatch already because I just can't get enough!